MSSQL Server da bir tablo design edip değişikliği kaydetmek istediğimizde genellikle karşılaşılan bu hatanın çözümü için
MSSQL Server Management Studio'da Üst Menüden : Tools –> Options seçip gelen pencerede sol taraftan Designer –>Table and Database Designers seçip orta ekranda table options alanında işaretli olan Prevent saving changes that require table re-creation seçeneğinin işaretini kaldırıyoruz ve OK seçip kapatıyoruz.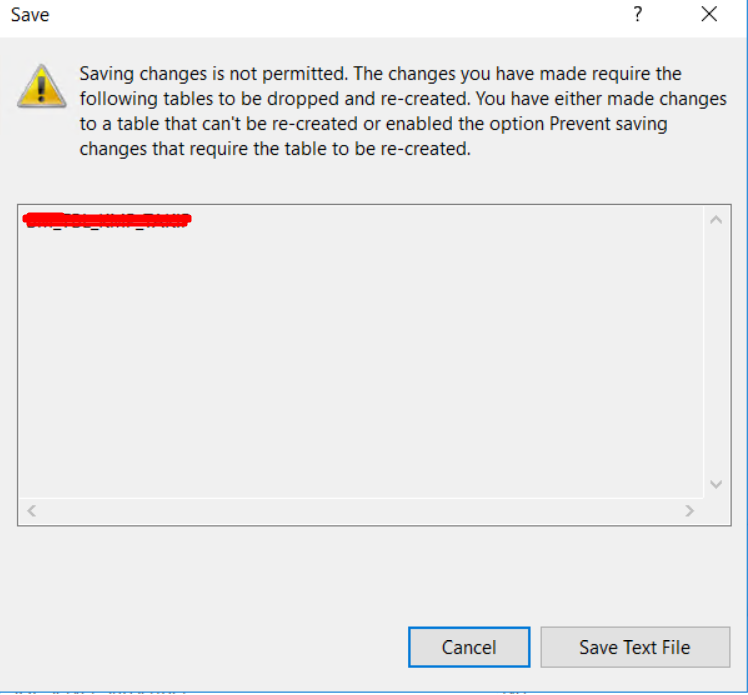 "Saving changes is not permitted. The changes you have made require the following tables to be dropped and re-created. YOu have either made changes to a table that can't be re-created or enabled the option Prevent saving changes that require the tables to be re-created."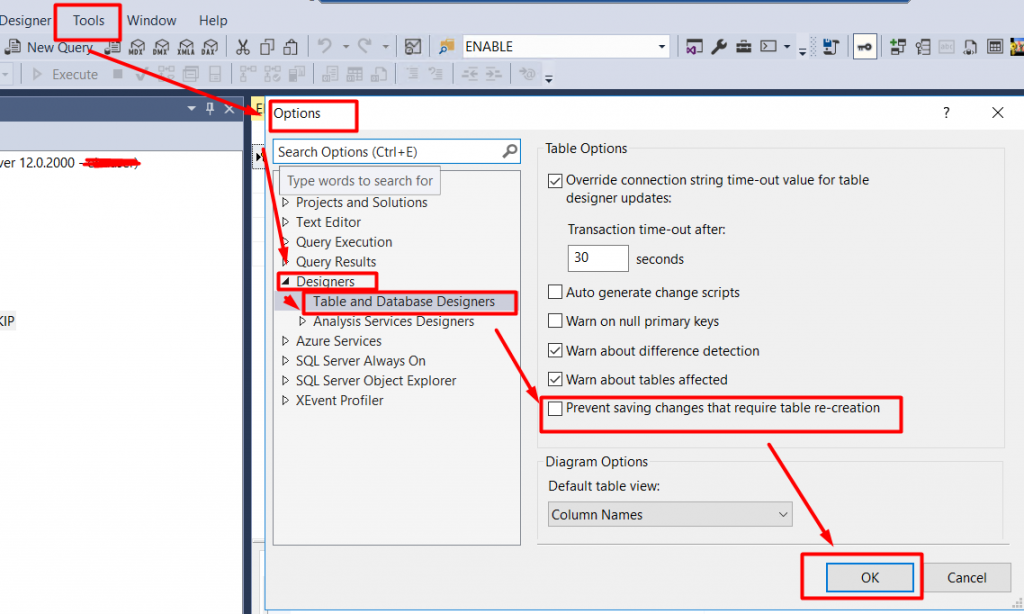 İşlemler sonrasında başarılı şekilde tablolarınızı düzenleyebilirsiniz.